3LTC Triple Lance Tube Cleaner
Brand : Flowwaterjetting
Product origin : WUXI CHINA
Delivery time : 15-20 days
Supply capacity : 80Sets
3XLTC Flexframe
• A light weight and safe set up that will allow for cleaning
bundles at difficult to reach locations with ease. The Flex
Frame set up is very portable which is easily mounted on the
flange of the bundles.
• Here too the clamp plate will allow for different models of
machines making it extremely versitle.
• The same remote can be used for all movements of the Flex
Frame and 3XLTC.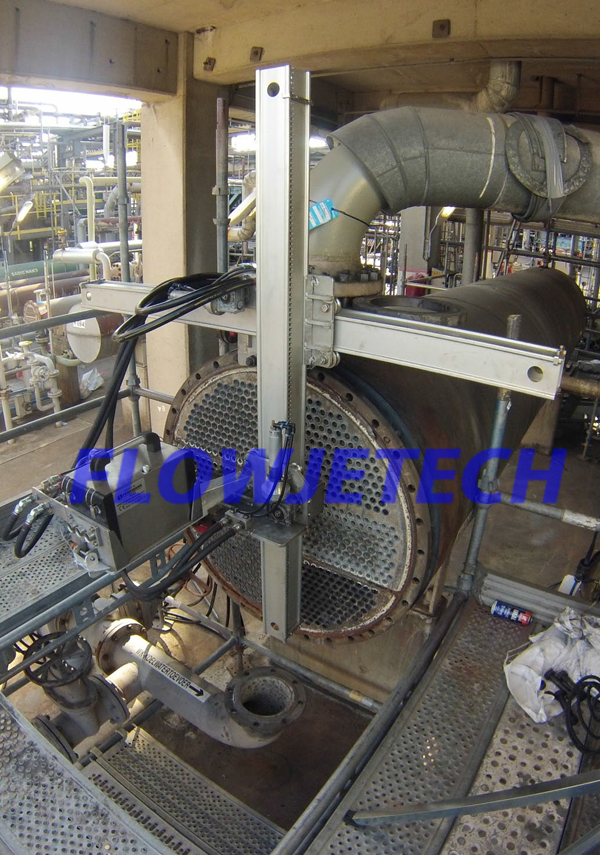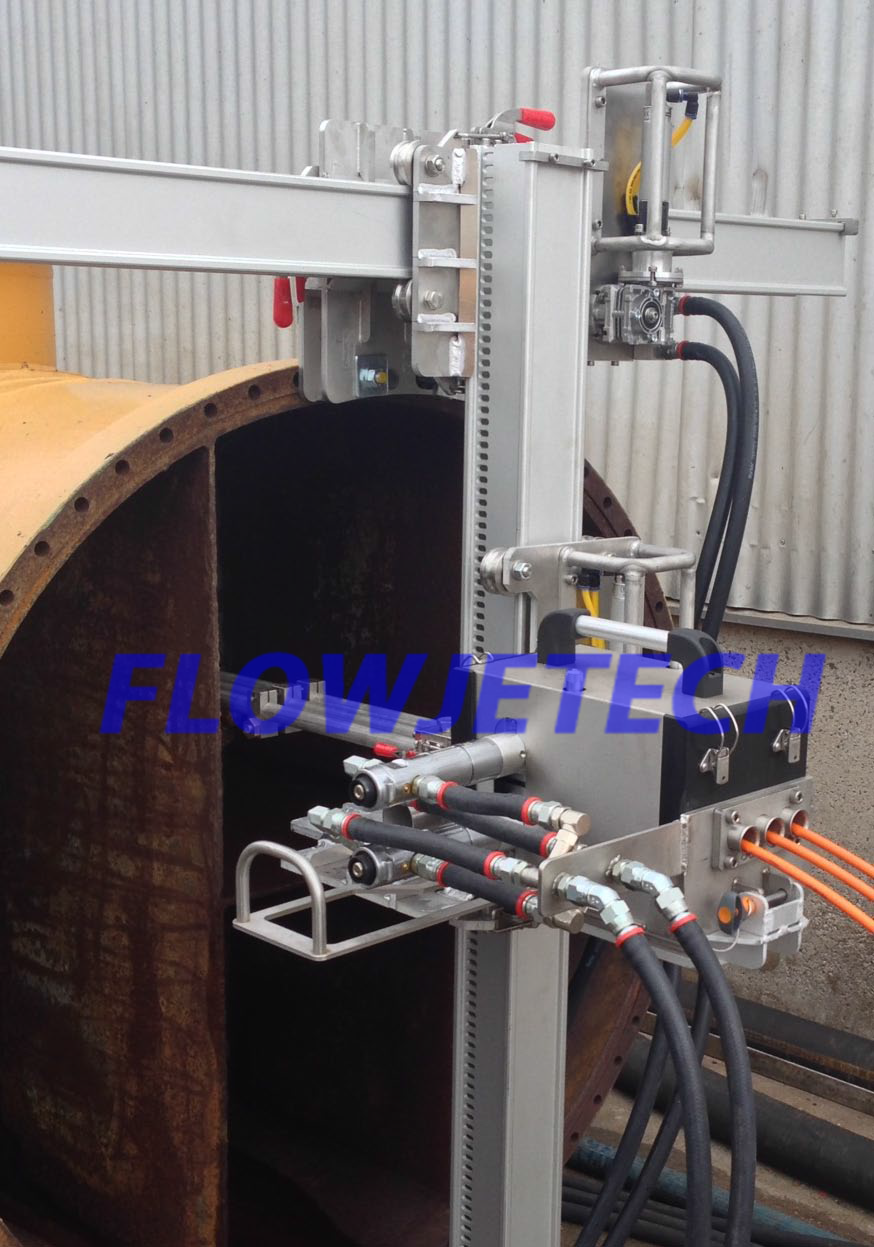 Triple Lance Tube Cleaner
Portable, affordable, safe and easy to assemble are just some of the main characteristics of the new tube cleaning equipment: The PEINEMANN Triple Lance Tube Cleaner.
Made from high quality materials we managed to manufacture equipment that will have improved cleaning capabilities at a relatively small investment.
The added benefit is that the whole structure is portable, modular, easy do dismantle and it can be used in conjunction with a medium size High Pressure pump. The remote control will increase safety as the operator will be operating the tube cleaning equipment from a safe working distance.
3XLTC with Flexframe on fin fan coolers
• Due to the limited space available at airfin banks it was
essential to limit the overall length of the machine.
• By using only the outer two hoses of the possible three you
create an ideal pitch for fin fan banks.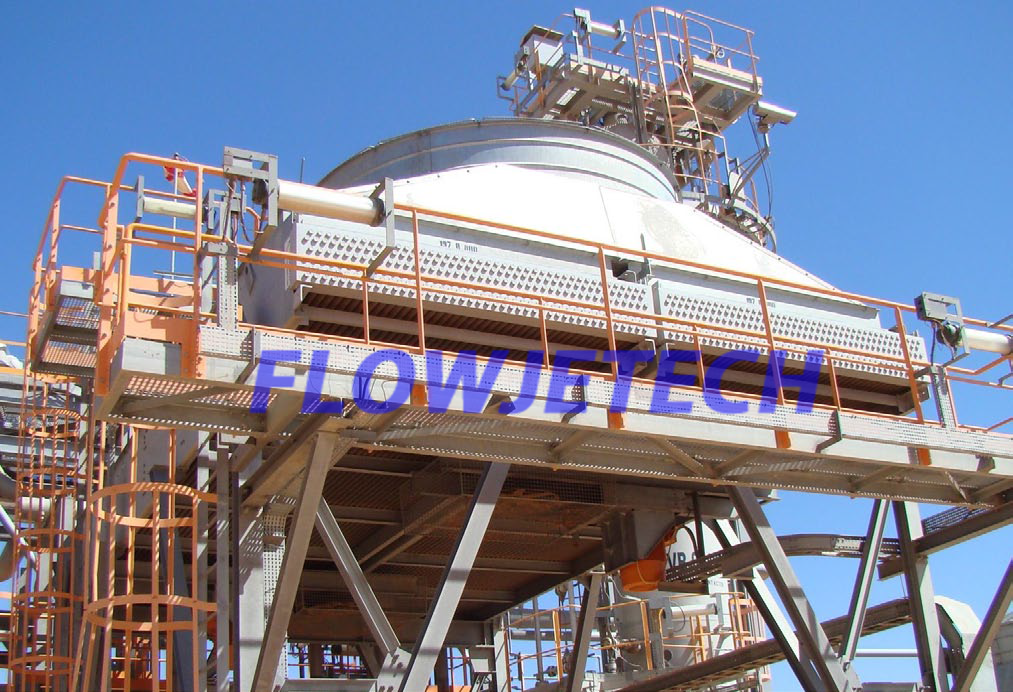 Advantages

Safe
The Triple Lance Cleaners are controlled via remote control keeping the operator away from the danger. Hose catchers that are
fitted to the equipment preventing the hose from coming out of the machine. At the other end of the flex hose you can fit a
stopper which limits the length of hose to be fed down the tubes.
3XLTC on standard XY-frame
• Is a standard set up consisting of a light weight but yet a
strong indexing frame to which the 3XLTC is mounted.
• Operated by air via a simple remote control and weighing no
more than 175 kg combined.
• Easy to set up on the cleaning bay and working with three flex
hoses at a time.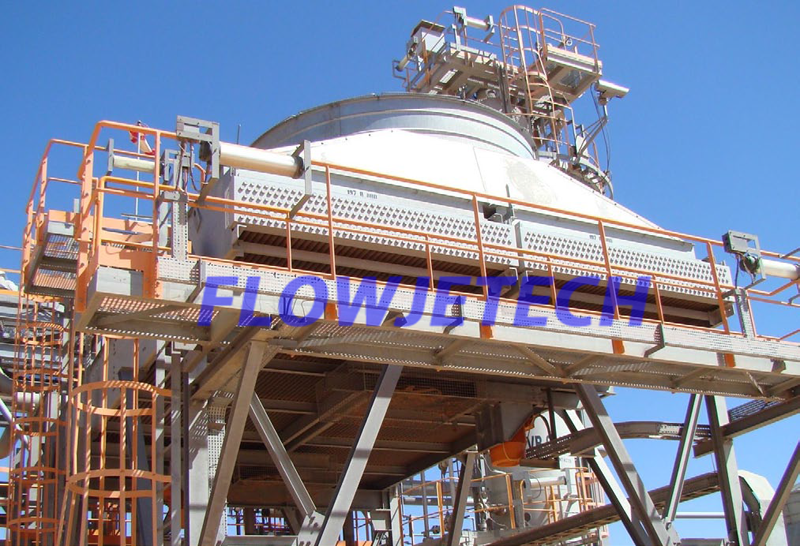 Advantages

Versatile
The Peinemann Triple Lance Cleaners have the capabilities of cleaning both vertical and horizontal bundles at difficult to reach
locations in combination with a medium size HP pump. The whole construction is still portable and can be positioned at difficult
to reach areas. Various sizes of flex lances can be used with the same standard track.
3XLTC Flexframe in vertical position
• The standard 3XLTC Flexframe can easily be positioned in a
vertical position using an additional mounting bracket with
box rail and a non driven cart (H-Frame set up). This H-frame
set up does not require scaffolding.
• The same remote can be used for left and right movements as
well as in and out movements of the flex hoses.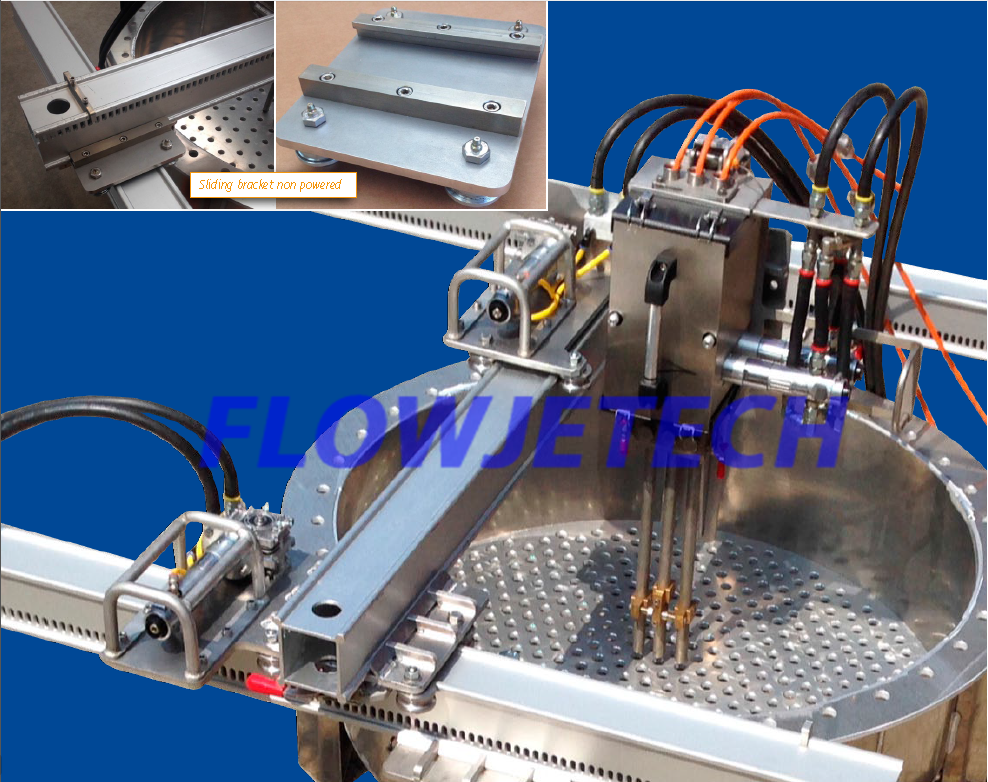 Efficient
Thanks to the power of the equipment the nozzle configuration can become more efficient and attack the contamination better.
In short: "The available water is being used for cleaning".
3XLTC in vertical postion with side rollers
• Ideally suitable for vertical bundles with large diameter tubes
such as evaporators using side rollers for easy positioning on
scaffold pipes.
• Large diameter hoses can also be used with the standard set
of tracks.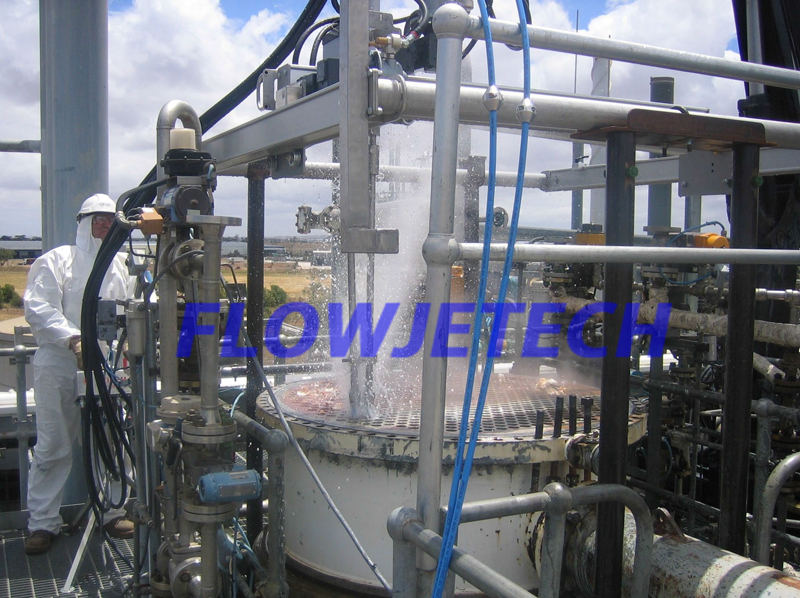 Advantages

Design
The 3 XLTC is deliberately equipped with 4 identical air motors which are proven in the field. The track of the 3 XLTC is deliberately
designed to suit a multitude of hose types without having to change them.
Suitable hose sizes: (OD) 6 mm - 15 mm (.236" - .590")
Type of hose possibilities: 4/2, 5/2, 6/2, 8/2, 8/4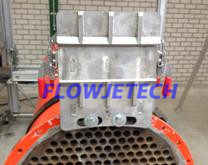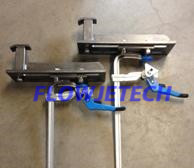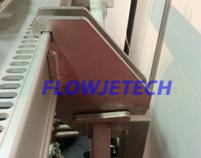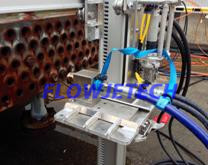 Modular
Be it a standard 3XLTC with indexing frame or a vertical set up, nearly every configuration is possible with our latest 3XLTC range
of products. The 3XLTC with the numerous possible configuartions give tremendous flexibility at often difficult to reach locations.
A single investment gives you multiple cleaning solutions. A modular system will benefit from a short set up time.
Triple Lance Tube Cleaner
Technical specifications (approx)
Hose Size (OD)

6~15mm (.236" - .590")

Type of hose possibility

4/2, 5/2, 6/2, 8/2, 8/4

Maximum OD hose coupling

20 mm (,787")

Maximum capacity

0,74 KW (1 PK)

Minimum air pressure

3,0 Bar (45 Psi)

Maximum air pressure

6,3 Bar (95 Psi)

Air consumption

360 l/min. at max RPM (6.3 CFM)

Cleaning Speed (approx)

0.45 m-0,7 m/sec (18" - 30" per second)

Adjustable with the air pressure

Recommended flow

114 ltr (30 gallon) per min.

(3 x 38 ltr./3 x 10 gallon)

Recommended pressure

1400 Bar(20,000 Psi)

Maximum pressure

Suitable to work with

pressures up to 2800 Bar (40,611 Psi)

Max. pull/push strength (approx)

150 Newton
Please feel free to give your inquiry in the form below. We will reply you in 24 hours.