Surface Cleaning Trolley
Brand : Flowwaterjetting
Product origin : WUXI CHINA
Delivery time : 2-4 weeks
Supply capacity : 80Sets
FEATURES:
1.Portable surface and flat surface cleaning trolley is successfully designed and applied to pavement mark line cleaning
2.Standard width of 200mm nozzle base to make sure road mark line can be cleared at once
3.The nozzle is driven by a 24V motor and is used in conjunction with a diesel drive cleaner without the need for additional power supply equipment
4.The rotary seal has no leakage, and the jet has no loss and transfers 100% of the mechanical efficiency to the jetting target
5.The dynamic sealing design greatly improves the life of the high pressure seal
6.Full closed shield design reduces jet vibration, low noise, and improves construction cleanliness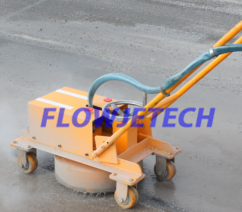 Optional Accessories:
1. Height Fitter
2. Driven:Self-rotation or hydraulic pressure
3. Vacuum suction port
4. Manual pressure control valve
5. Double turntable designed rotating frame
Application:
1. Automobile grilles cleaning
2. Remove road marking, zebra crossing
3. Paint&rust removal for steel pad
4. Surface scouring of cement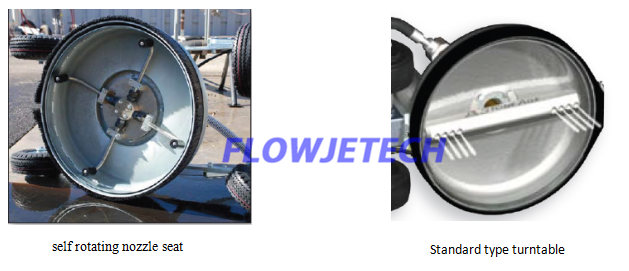 Please feel free to give your inquiry in the form below. We will reply you in 24 hours.